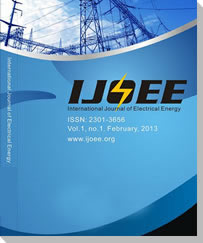 International Journal of Electrical Energy
IJOEE aims to provide a high profile, leading edge forum for academic researchers, industrial professionals, engineers, consultants, managers, educators and policy makers working in the field to contribute and disseminate innovative new work on Electrical Energy. All papers will be blind reviewed and accepted papers will be published quarterly, which is available online (open access) and in printed version.

Recently Published Papers
Design and Analysis of Uninterruptible Power Supply Control Technology for Manufacturing Automation Applications
En-Chih Chang, Hung-Liang Cheng, and Chun-An Cheng
Abstract—In this paper, an Uninterruptible Power Supply (UPS) with a robust control technology is proposed for the application of the Manufacturing Automation (MA). The proposed control technology is composed of a Fast Sliding Mode Control (FSMC) and a Glowworm Swarm Optimization (GSO). Although the FSMC guarantees finite system-state convergence time of the UPS, the distorted and unstable UPS output-voltage degrades the unreliability of MA. This is...[Read More]
ISSN: 2301-3656 (Print)
Abbreviated Title: Int. J. Electr. Energy
Editor-in-Chief: Professor Bale V. Reddy, Canada
Executive Editor: Prof. Zhusheng Kang, UESTC, China
Associate Executive Editor: Ms. Scene Jiang
DOI: 10.18178/ijoee
Abstracting/Indexing: Ulrich's Periodicals Directory, Google Scholar, Crossref, etc.
E-mail questions or comments to IJOEE Editorial Office.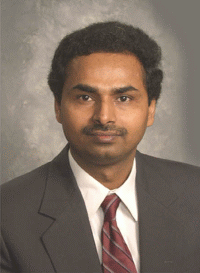 Professor Bale V. Reddy
Department of Mechanical Engineering, Faculty of Engineering and Applied Science University of Ontario Institute of Technology, Canada
I am very excited to serve as the first Editor-in-Chief of IJOEE and hope that...[
Read More
]